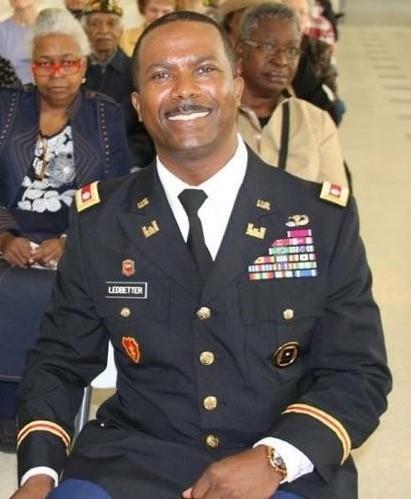 Phone: 757-986-0014 (Google Number)
Email:
Degrees and Certifications:
Will Ledbetter

Greetings! I am Lieutenant Colonel Will Ledbetter, better known as "Colonel." I am a hard working country boy from Suffolk, VA that spent 26 years on Active Duty as an Army Engineer. I bring over 18 different skill sets in my "tool kit" to better enhance your child's experience within this program. This is my seventh year as the Senior Army Instructor (SAI) for the Northampton County Army JROTC Program. In my seven years, Cadets have logged thousands of hours of community service. Our job is NOT to put your child in service as many parents have that misconception; however, our mission is "to motivate young people to be better citizens." What does that really mean? It means that we take your child and teach them many life skills, for example; leadership skills, how to speak in public, resume writing, financial management, anger management, and a vast array of other subject areas. We teach your child about giving back to the community as they earn community service hours which are a requirement for graduation. We compete against other high school JROTC programs both academically and physically. We hope that you will allow your child to be a part of our JROTC program! If you have questions, please feel free to contact me.