The American Legion High School Scholarship Contest Congratulations McKayla McNair!!!!!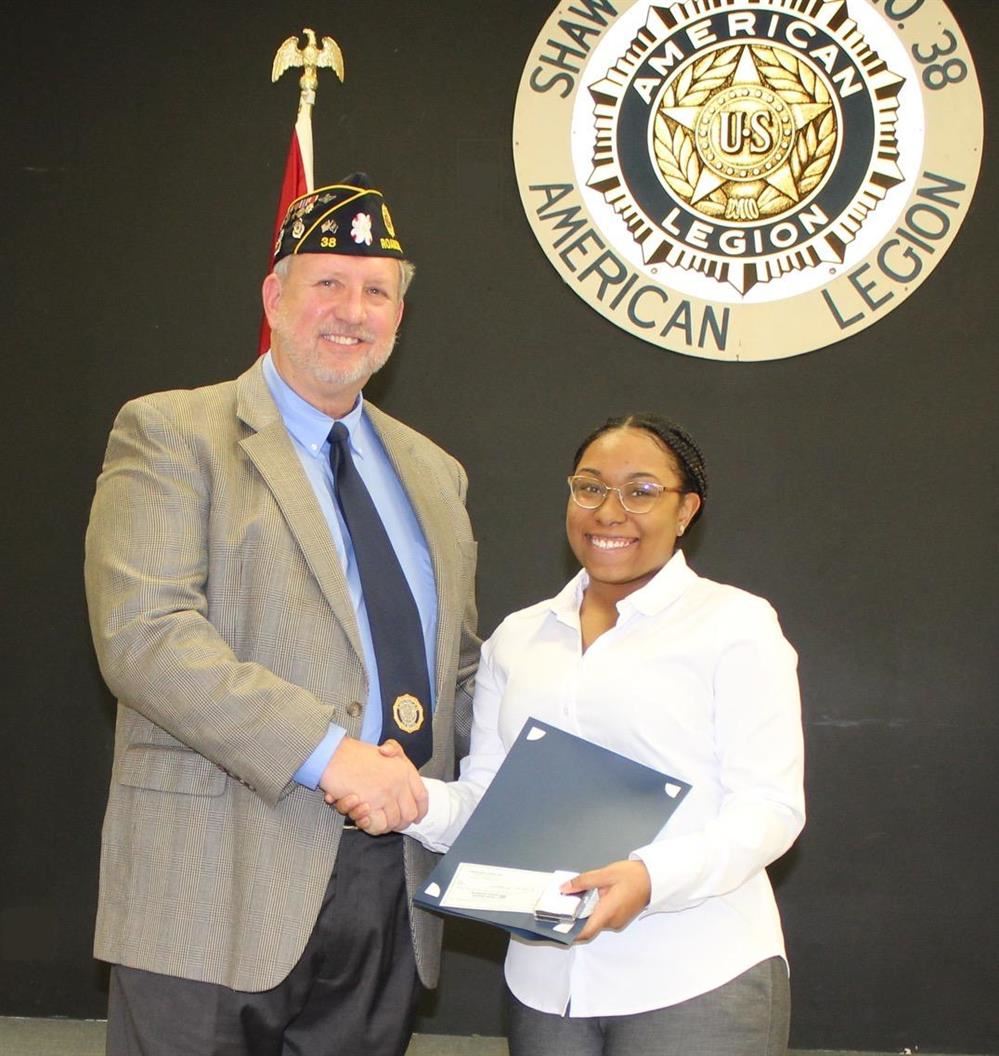 Congratulations McKayla McNair!!!!!!
The Roanoke Rapids American Legion Post 38 held their third Annual oratorical contest on Sunday, February 6, 2022. Our very own MaKayla McNair, a Northampton County Early College Student, won first place. The event has been sponsored by The American Legion since 1938. This program is designed to instill in high school students a greater knowledge and appreciation of the Constitution of the United States. Other objectives include the development of leadership, the ability to think and speak clearly, and the preparation for acceptance of the duties, responsibilities, rights, and privileges of American citizenship.
During the contest, each participant gave an 8-10 minute oration on some phase of the United States Constitution, giving emphasis to the duties and obligations of a citizen to his/her government. Each contestant also presented a 3-5 minute oration on an assigned topic to test the speaker's ability to extemporaneously discuss the subject as related to the basic principles of government under the Constitution.
MaKayla has advanced to the division level, and it will take place on Feb. 12th at 10 a.m. at the American Legion Shaw-May Post 38, 717 American Legion Road, Roanoke Rapids, NC.